Midland Water Polo League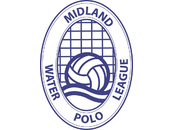 Midland Water Polo League
Honours and Timeline
Men's Division 1
1997 - Nottingham Northern
1998 - Coventry
1999 - Nottingham Northern
2000 - Parogon
2001 - Parogon
2002 - Parogon
2003 - Hucknall A
2004 - Warley A
2005 - Warley A
2006 - Warley A
2007 - Grantham Kings
2008 - Warley A
2009 - Warley A
2010 - Hucknall
2011 - South Derbyshire
2012 - Hucknall
2013 - Warley A
Boldmere A
Winners 2018
Warley Wasps 2018
1895
In 1895 The Birmingham & District Water Polo League was founded by eight clubs whose headquarters were within 10 miles of Birmingham City Centre: Birmingham YMCA, Dudley Leander, Smethwick, Suburban, Walsall, Wednesbury and West Bromwich YMCA.
1904
In 1904 some swimming competitions were introduced and the name was subsequently changed to The Birmingham & District Swimming Association & Water Polo League.
1997
By 1995 all swimming competitions had been discontinued and in 1997 the name was changed again to The Midland Water Polo League to reflect the expansion in the area covered by the league since its inception and the reversion to its original sole object of organising water polo competitions.
Follow the site to get the latest news and results straight to your email