Midland Water Polo League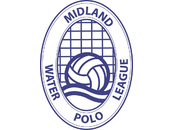 Midland Water Polo League
News Report
ASA Release details of new Management Group for Water Polo
23/04/15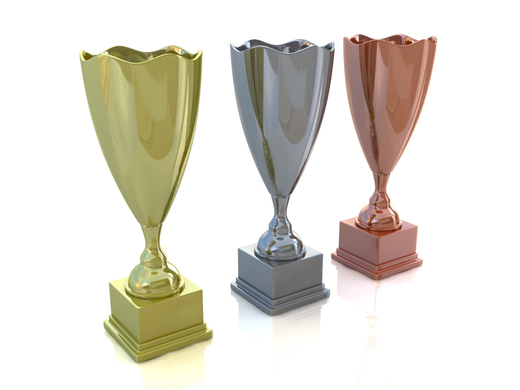 The ASA Water Polo Management Group, led by the ASA Water Polo Manager Ian Elliot, is pleased to announce the conclusion of initial recruitment to the Group with the appointment of 6 team leaders.
Following the Tunnicliffe review of the sport in Jan 2015, the ASA determined that its recommendations would be used as the framework for the drafting of a detailed strategic and operational plan for water polo. The new ASA water polo plan will set out objectives for the sport, and the approach to achieve the same for the period 2015-2018, with an outline plan for the 10 years to 2025.
In the short term, the newly formed Water Polo Management Group is tasked to formulate that plan and present its proposals to the ASA in October 2015. As part of the planning process and following the Tunnicliffe review, the Group will be considering all aspects of the game including coaching development, match officials? programs, competition structure, marketing, communication and governance of water polo in England.
The 6 Group team leaders announced today bring extensive business and professional expertise to the planning process, and include business leaders, legal and other professionals, and experts in water polo and other performance sports. All the team leaders have a passion for water polo, close personal ties with the sport, and a desire to see water polo flourish. Each leader will have responsibility for strategic and operational planning in their designated area.
The Group Leaders are:
Phil Winstanley Pathway Performance
Chris Dean Marketing, Communication and Commercial
Mike Hesketh Competition and Events
Mike Jukes Workforce Development Match Officials
Sarah Dunsbee Coach Education and Development
Simon TinklerGovernance
Ian Elliot comments, ?All positions have been filled on a voluntary basis and I am extremely pleased with the quality of the applications received and the commitment offered by all involved.I believe the leaders that have been appointed have the skill and expertise to develop the sport, and will provide strong leadership, high calibre pathways and appropriate programs for all stakeholders?.
Further appointments will be made by Ian and team leaders in due course to create strong discipline-specific working parties to develop and deliver strategies.
The Group is under no illusion that it will take time to revitalise water polo in this country, particularly given the prevailing financial constraints, but believes that the sport now has the opportunity to achieve the tangible improvements that are necessary for a sustainable high performance culture in the future.
The Group recognises that major structural changes will be required to the structure of the sport before long term strategic plans can be implemented, and to be effective these will need the support of all involved; players, supporters, coaches, and officials. Many of the water polo community were involved with the Tunnicliffe review and many more will be consulted by the Group in the months ahead. Ian and the newly appointed team leaders look forward to engaging in a constructive dialogue with all.
Ian Elliot - England water polo manager
Leading England water polo is Ian Elliot, who combines a very successful career in business as Managing Director of a leading Midlands construction service company with extensive experience of playing, refereeing and now coaching water polo at a senior level. Ian?s strategic vision, his track record of implementing change in organisations, and his can-do approach provide the benchmark for the Group.
Mike Jukes - Workforce Development Match Officials
Mike is one of GB?s representatives on both the LEN and FINA water polo referees? list, and has for a number of years been involved in GB?s and the ASA?s officials groups. Mike?s expertise and experience as one of our senior water polo officials will be essential in planning and overseeing the development of England water polo?s match day officials
Phil Winstanley - Pathway Performance
With a background as a player in elite Rugby Union, and now as Rugby Director for Premiership Rugby, Phil has extensive experience of performance management in sport. He has close personal ties with water polo and will provide strong and focussed leadership to England water polo in pathway performance
Chris Dean - Commercial, Marketing and Communication
As managing director of a firm of specialist litigation solicitors, and with 15 years of marketing experience in the sector, Chris combines legal skills with commercial expertise. As an ex-player and the parent of 2 current players, he is looking forward to the challenge of creating and communicating some good news stories about England water polo to players, coaches, official and supporters in the coming months.
Simon Tinkler - Governance
With a background in corporate legal work as a senior partner in one of the world?s largest law firms, Simon brings extensive legal and commercial experience to the role of establishing sound governance for our sport. Like a number of the team leaders, Simon has also children who are currently involved with the elite side of our sport.
Mike Hesketh - Competition and Events
Mike combines many years of national polo administration and club administration, and the insight derived from having 2 daughters who play at elite level, with a passion for the game. His extensive organisational skills and experience, gained in both the police and education service, enable him to oversee delivery of England water polo?s events and competitions to the very highest standards.
Sarah Dunsbee - Coach Education and Development
Sarah has experience of working with both the senior and junior GB teams, and her wealth of experience in water polo World Class Program management for both the ASA and British Swimming, her coaching background and passion for the sport provide the basis for her strong leadership of England water polo?s coach education and development.
Follow the site to get the latest news and results straight to your email