Midland Water Polo League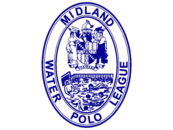 Midland Water Polo League
News Report
Solihull Champions Once Again
26/03/17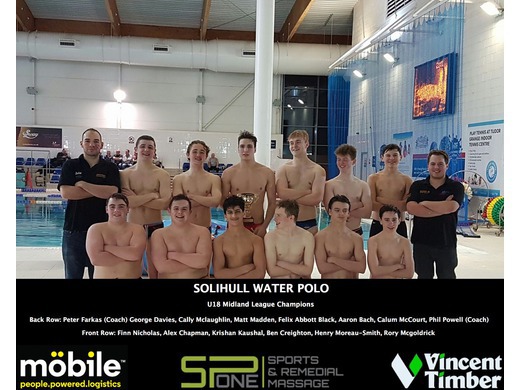 Congratulations to league winners Solihull on a successful defence of their Junior Mens title. Having successfully defended the title for four years running, the Solihull senior team are reaping this strong development with success at senior levels.
Second place Cheltenham pushed Solihull all the way to the final weekend, culminating with a winner takes all match at Solihull on the 12th March. Solihull recorded a 13 - 5 victory in a close and physical encounter with the scoreline cheating Cheltenham of how competitive the game was.
League new comers Northampton secured third spot after a hard fought win away at Boldmere, clinching third with a game to spare. Their podium position secured when Warley were unable to fulfil a return fixture.
With the graduates of last seasons under 16 league beginning to filter into the junior men's ranks and potential new comers Hinckley having a strong junior section, next season promises to be an exciting affair!
Solihull Team
Phil Powell (Head Coach), Peter Farkas (Assistant Coach)
George Davies, Calls McLaughlin, Matt Madden, Felix Abbott Black, Aaron Bach, Calum McCourt, Finn Nichols, Alex Chapman, Krishan Kaushal, Ben Creighton, Henry Moreau-Smith, Rory McGoldrick. (Not pictured: Gaberiel Mclaughlin & Connor Guard).
Follow the site to get the latest news and results straight to your email